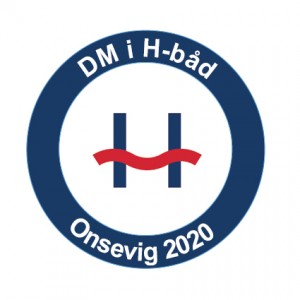 Onsevig Sejlklub arrangere DM for H-Både 2-3-4. Juli 2020 / Onsevig Sailing Club arrange DM for H-Boats 2-3-4. July 2020 /Onsevig Sailing Club arrangiert DM für H-Boats 2-3-4. Juli 2020.
Det forventes at der vil deltage ca. 30 Danske H-både fra hele landet, derudover forventes det at udenlandske både fra det øvrige Norden samt Tyskland vil bruge det Danske mesterskab som træning til VM, der finder sted lige syd for Lolland i Warnemunde, Tyskland ugen efter.
It is expected that approx. 30 Danish H-boats from all over the country, in addition it is expected that foreign boats from the rest of the Nordic countries and Germany will use the Danish championship as training for the World Cup, which takes place just south of Lolland in Warnemunde, Germany the following week.
Es wird erwartet, dass ca. 30 dänische H-Boote aus dem ganzen Land, außerdem wird erwartet, dass ausländische Boote aus dem Rest der nordischen Länder sowie aus Deutschland die dänische Meisterschaft als Training für die Weltmeisterschaft nutzen, die in der kommenden Woche südlich von Lolland in Warnemünde, Deutschland, stattfindet.

https://www.h-boat.dk/